I sometimes find myself dragging at the end of the day. I know I feel like I need a little pick me up. Usually it hits me in the afternoon when I am on my way to pick my son up from school. I spend a lot of my day running to and from school and different activities for my 5 and 7 year old. I often find that when I need something like a
caffeinated
beverage, but I am nowhere near anyplace to get one.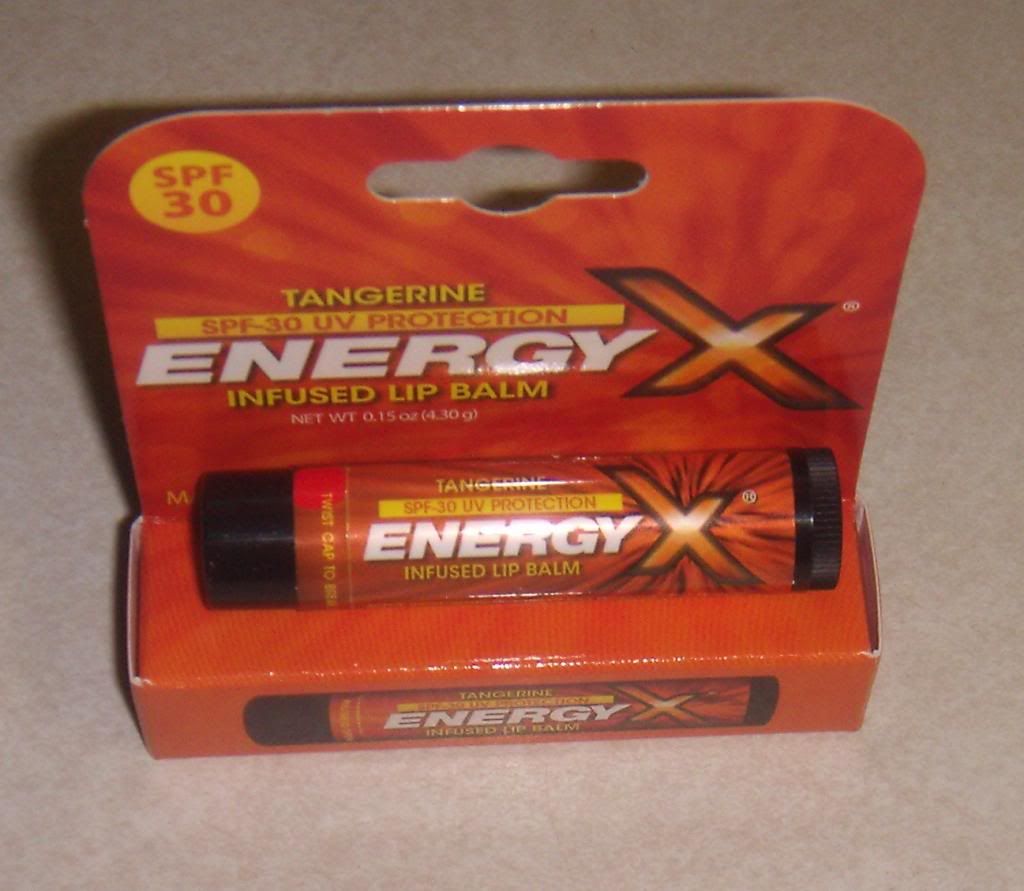 I recently found out about
Energy-X Lip Balm
and thought that it would be an interesting product to try. It is a lip balm and it helps give you energy. This is something that is great to keep in your pocket or purse when you really need a pick me up. It is quick and easy to apply.
Energy-X Lip Balm
was created by Dr.'s and some of it's ingredients are caffeine, green tea extract and beeswax. It also comes in a variety of different flavors too. It is available in the following varieties. . . . .
Fruit Punch
Lemon Lime
Tangerine
Grape Rush
and Berry Blast!
They are all great, but my favorite is the Tangerine.
Energy-X Lip Balm
is very reasonably priced at $2.99 a tube. It is suggested to use 4 to 8 time daily to obtain the maximum results. One tube should last about a month. This is a great product that I plan on keeping in my purse for those days when I feel like I need a little pick me up and I'm on the go. I love that this is a product that is made in the U.S. and it's completely natural. What flavor would you want to try?
You can learn more about Energy-X Lip Balm by visiting their
website
. You can also connect with them on
Facebook
.
Giveaway - Enter to win 1 of 10 Energy-X Lip Balms!
Open to US residents 18 yrs. of age and older. The giveaway will end on 1/3/13 at 8:59 PM PST. The winners will be chosen randomly via the Rafflecopter widget. The winners will be contact by email and wil have 48 hours to contact me back to claim their prizes. Mommie of 2 is not responsible for lost prizes or prizes that are not received.
a Rafflecopter giveaway