My kids love anything that makes mealtime more fun. I love it because it makes my life easier. I find that products geared towards making mealtime fun for kids helps them try new things, but mine are more likely to eat what I give them. I received some products from Evriholder that my kids love! Evriholder offers a big selection of products for the kitchen, but they also make barware, cleaning products, storage products and more.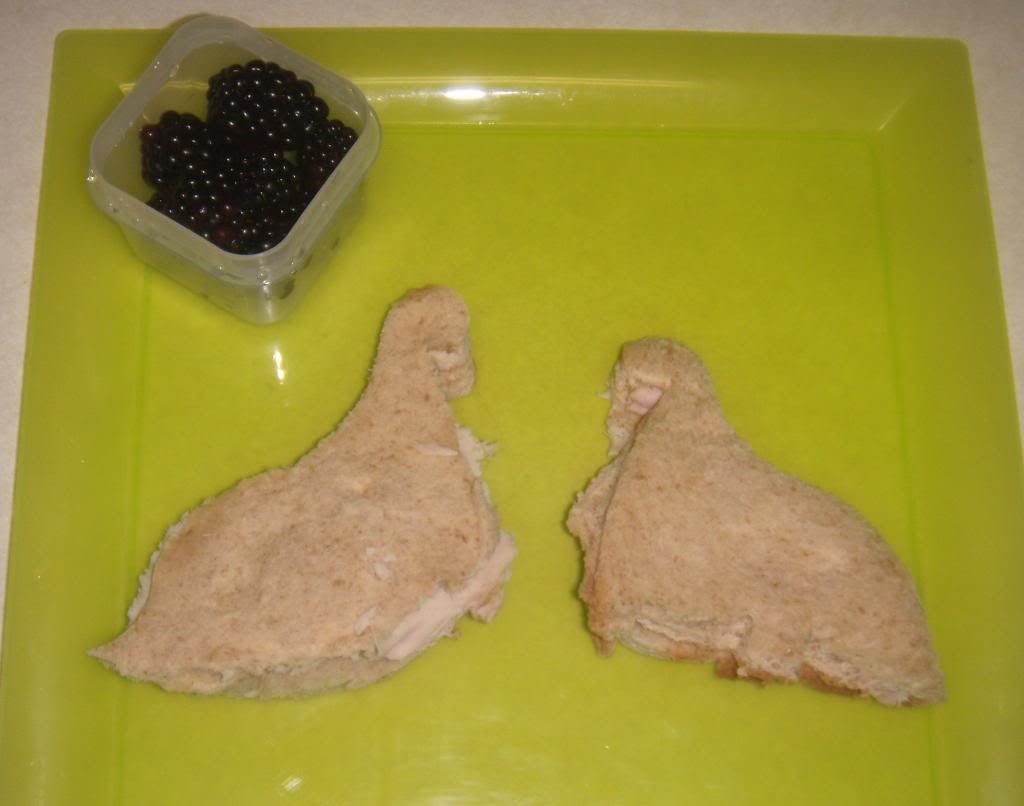 Evriholder sent me some sandwich
crust cutters
. I have seen these in my grocery store and always wondered how they work. My kids were so excited to try these out. They of course insisted that they have sandwiches today for lunch. The crust cutters are used easily to turn your sandwich into a fun shape. It also does something else though. Does your child hate the crust on their sandwich? Mine usually leave it if I don't cut it off. The crust cutters remove the crust too. The great shapes make it fun for your child to eat their meal too! I received a Flipper Bytes and a Dyno Bytes
crust cutter
. You can see how much fun these are in the photos below.
I also received some great little
Portion Packers
. These are little plastic containers that are great for lunches on the go. They are the perfect size to put fruit in for lunches. They are also great for things like salad dressing. These are even great for snacking at home because it is a good way to control portions. I love that these are BPA free and can even be put in the microwave.
What is more fun than drinking from a straw as a kid? Drinking from a Crazeee Straw is always more fun! My kids love the Crazeee Straws that we received. They will drink just about anything I give them out of these. They are great for juice, milk and water. Do you have a hard time getting your child to drink more water? How about trying a
Crazeee Straw
?
You can learn more about all of the great products that Evriholder offers by visiting their
website
.
Disclosure - I received a free sample to facilitate my review. No monetary compensation was provided. All opinions are completely my own. My participation is voluntary.
I am
disclosing in accordance with FTC 16 CFR Part 255.