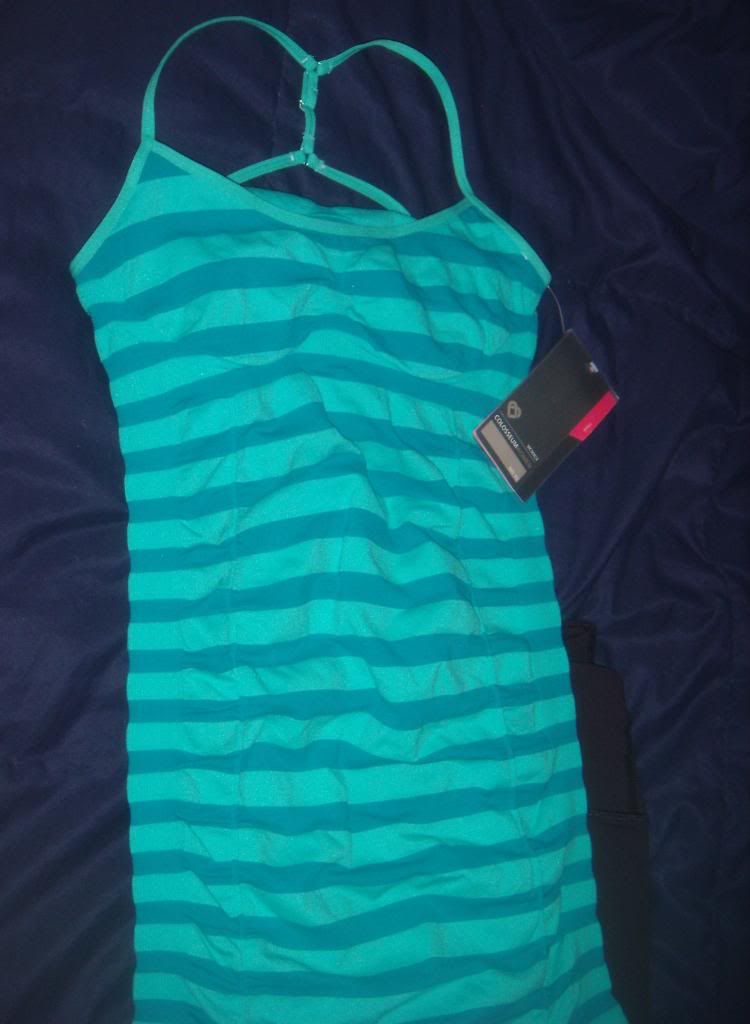 I recently found out about
PV Body
and I really love the concept. This is a box that you can order that gets you a great workout top and bottom that is hand selected for you. How do they do this? They ask you a number of questions specific to your likes when it comes to your
workout clothing
. They even get as detailed as to the colors that you like to wear. I am very specific when it comes to what type of workout clothes I wear, so I love that they are very concerned with meeting your needs.
I received a box from PV Body with an awesome workout top and bottom. I couldn't have been more pleased. The best part about
PV Body
is that you are going to get some what of a surprise when your box shows up. I love surprises. I received a pair of simple black workout style pants. These are the tight legging type. They are made by American Apparel. They are a nice thick quality material and they are super comfortable. They are great pants and can be worn with almost any workout top. They fit perfectly too. I also received a really neat workout top. It is so comfortable. I love that it has a sports bra built into it too. The top I received is made by Colosseum. This is one of the neatest workout tops I have. It is a pretty blue and green striped top. It's a tank, but the back is really neat. You can see the pics of it below. This is a top I will be wearing often. It is comfortable, fashionable and I love how comfortable the material is.
PV Body offers high quality workout gear at reasonable prices. This is much cheaper than if you were to purchase these items from a store. PV Body boxes retail for $49.95. This is reasonable for a good workout outfit. They are giving my readers
20% off
of that price too. If you
click here
to sign up you will get the reduced rate. Please share this with your friends and family too. I want everyone to be able to take advantage of this excellent deal.
Disclosure - I received a free sample to facilitate my review. Links above are affiliate links.