I am a huge fan on using olive oil in the kitchen. I also love high quality balsamic vinegar. I started using these types of products a few years ago. I have found that olive oil is a healthy fat that you can use to add great flavor to so many different dishes. I love using balsamic vinegar in food to add flavor, but not fat and a ton of calories. How do you use olive oils and balsamics in your cooking?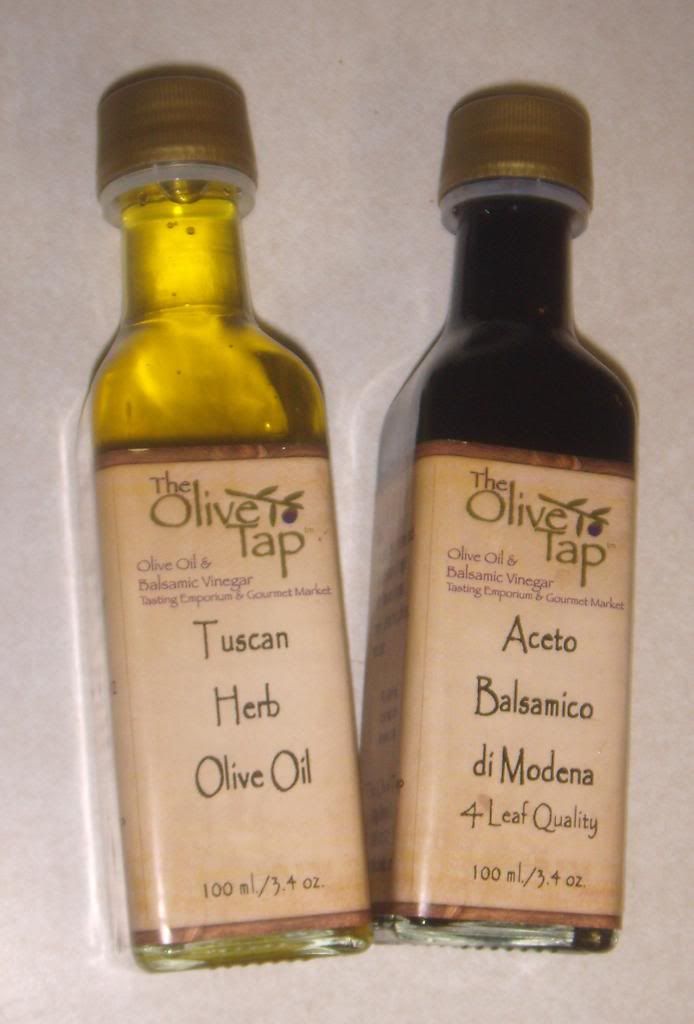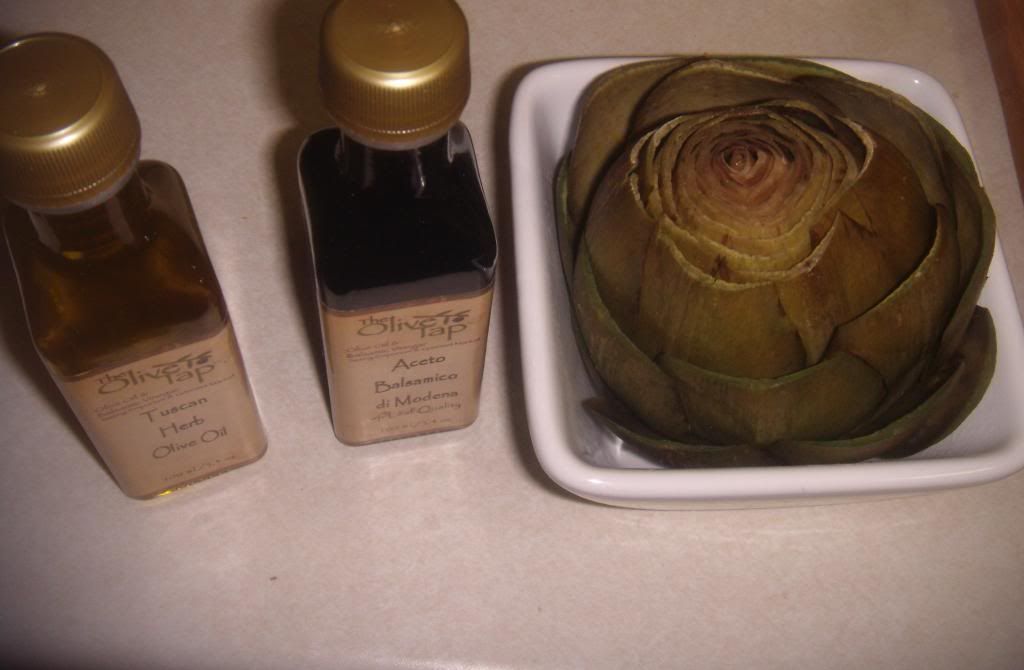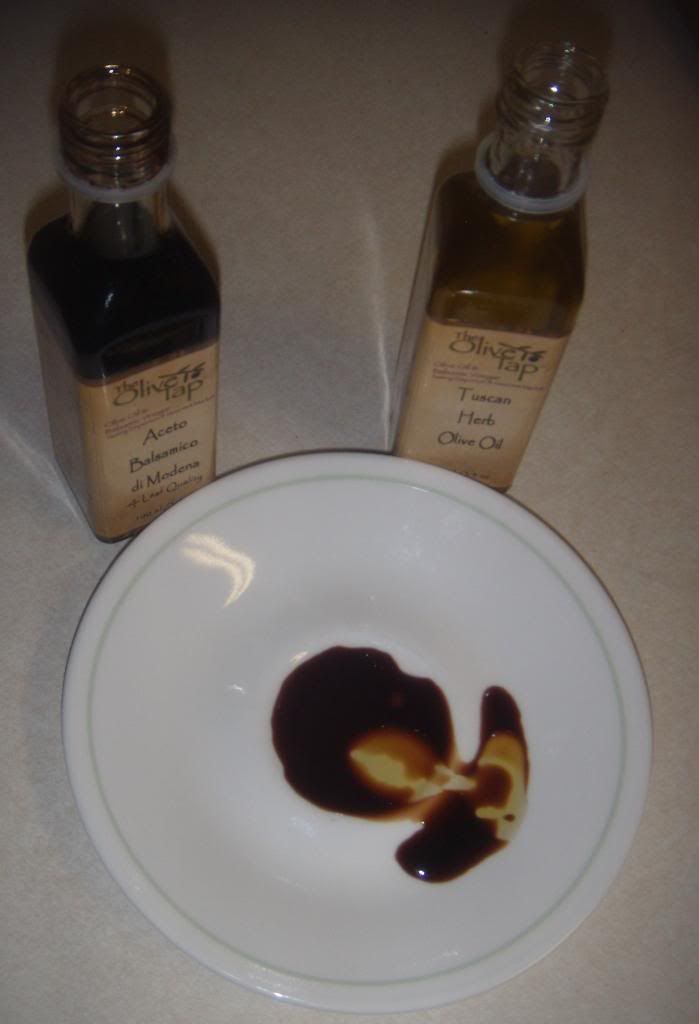 I received 2 great samples from the Olive Tap to try. I received a Tuscan Herb Olive Oil. This is a flavored olive oil that can be used in so many things. I can see it being great added to pasta or drizzled on a salad. I chose to use this olive oil along with some of the balsamic as a way to add flavor to my steamed artichoke. I poured a little of both the Tuscan Herb Olive Oil and the Aceto Balsamico di Modena on a plate for dipping. My daughter liked them both so much that I left the table and came back and it was all gone. These would be great to use to dress a salad, dip fresh bread in and more!
The Tuscan Herb Olive Oil is a great flavored olive oil. It can be used as a dipping oil or it can be used in cooking. It really is excellent. You can purchase this from the Olive Tap for $15.95. This is a high quality olive oil. It is a little more unique than just plain olive oil too. It is a blend of flavors that include oregano, basil, rosemary and garlic.
I also received a sample of the
Aceto Balsamico di Modena: 4 leaf quality! This is an excellent balsamic vinegar. It has a very rich taste and I love it. It has the perfect amount of sweetness too! I personally love it on anything from steamed veggies to bread. This is one of the Olive Tap's finest and highest quality balsamic vinegars too! It can be purchased from the Olive Tap website for $17.95. This is a very reasonable price for such a high quality vinegar.
You can visit the Olive Tap and find out what other great products they offer. They gave a really nice selection of vinegars and olive oils. I was even eyeing a Jalepeno Olive Oil that they offer. It sounds really neat. You can also connect with the Olive Tap on Facebook and Twitter to learn more.
Italiano 100% Extra Virgin Olive Oil
Aceto Balsamico di Modena
4 Leaf Quality
Tuscan Herb Olive Oil
Sicilian Lemon Balsamic Vinegar
Open to US Residents 18 yrs. of age and older. The Giveaway will end on 1/20/13 at 8:59 PM PST. The winner will be chosen randomly via the Rafflecopter widget. The winner will be contacted by email and will have 48 hours to contact me back to claim their prize. Mommie of 2 is not responsible for lot prizes or prizes that are not received.
Disclosure - I received a free sample to facilitate my review. No monetary compensation was provided. All opinions are completely my own. My participation is voluntary.
I am
disclosing in accordance with FTC 16 CFR Part 255.
a Rafflecopter giveaway